Post by Vreech on Jan 29, 2019 14:18:22 GMT -5
So being as stupid as I am I deleted my old character thread instead of editing it lmao! This will be a collection of all my precious OCs. Have to start with the OG:
Vreech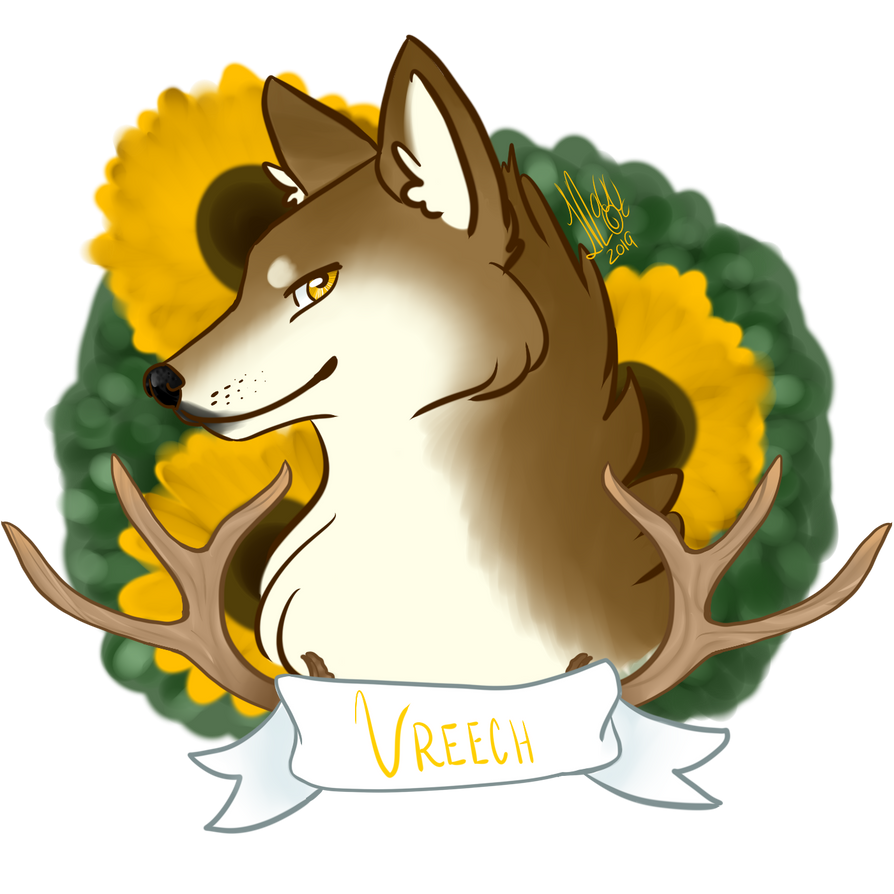 A little about Vreech...
Personality
If you looked up mischievous in the dictionary, you would see a picture of Vreech. She sticks her nose wherever it
doesn't
belong and loves to stir up trouble. Being the scrawny thing she is, she is more brain then brawns. She is swift, agile, and intelligent. You could probably compare her to a fox. She relies on her brother's strength, and he relies on her quick thinking.
Relations
Vreech comes from a small pack of seven if you count her. Her father was a great hunter and her mother a great tracker. Together they were unstoppable. Sadly she didn't receive either of these traits; her hunting skills are mediocre at best. Vreech is closest to her oldest brother, who is a 'little' nuts, and doesn't get along with any of her other siblings. She has always looked up to Aska for being the strongest in their little pack. She has since gracefully tumbled out of the 'nest' and has taken up a more nomadic life with her brother.
History
She was the youngest out of her four brothers and a runt. She is closest to her oldest brother, Aksa, who is slowly losing his mind. Her rebellious nature compared to her brothers insane one made these two the black sheep of the family. So when they left the nest, they stuck together like glue. Now they spend their days exploring the land and sticking their noses in trouble.
Appearance
---
Aska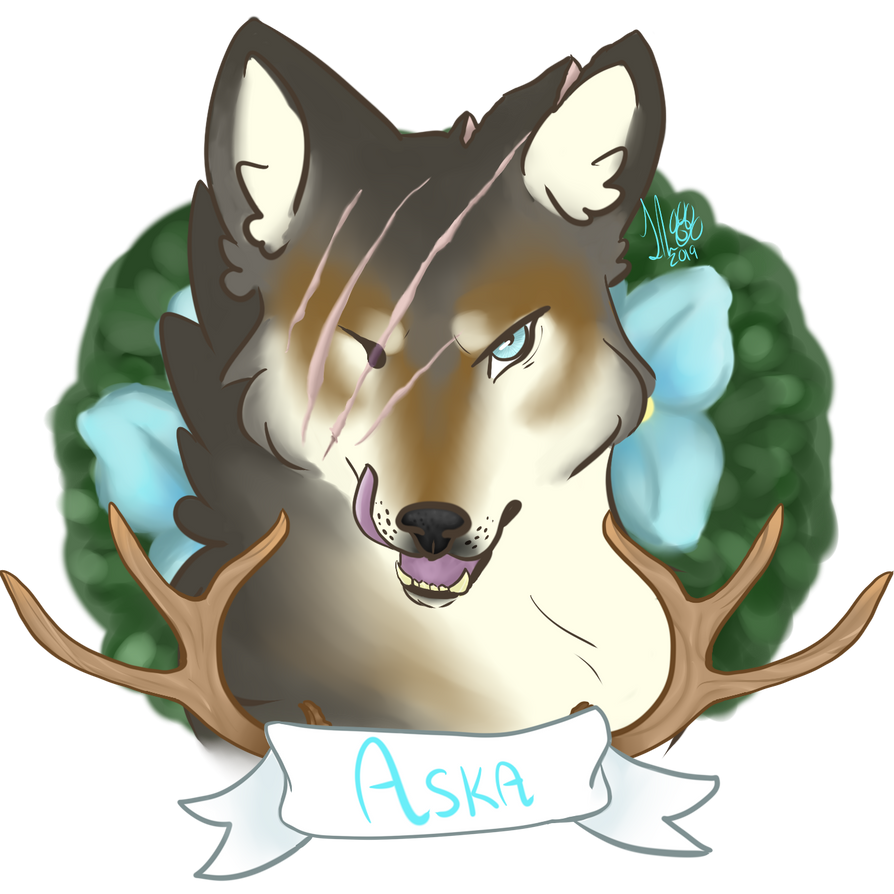 A little bit about Aska...
Personality
Aska often goes off on tangents, rambling about the oddest of things. What he enjoys talking about most is the fact that 'losing his eye opened his inner eyes.' The only wolf in existence that actually enjoys his ramblings is his younger sibling Vreech. He aptly avoids swimming and is terrified of bears, if he even suspects there is one in a 100-mile radius he will turn tail and run.
Relations
Aska has a good relationship with his pack mates. Everyone was so sure that he would be the Alpha of his own pack when he was old enough to leave. Then everything went downhill when he went crazy. Even after he treated Vreech like the runt she was before losing his mind; she was always there for him. When the pack had enough it was Vreech that followed him out of the territory. Now they are practically inseparable.
History
This buck-wild wolf wasn't always so crazy. He was the star of his siblings, fitting the role of eldest perfectly. Aska was the strongest hunter next to his father. All the praise went to his head, inflating his ego and making him very cocky. One day when showing off for the ladies a bear chanced upon him and his lady friends. Of course, instead of running away like the others he stood up to it and immediately got put in his place. They found him half dead, washed up on the river bank with four ugly gashes across his left eye. Since that day he hasn't been the same.
Appearance
---